Young Voices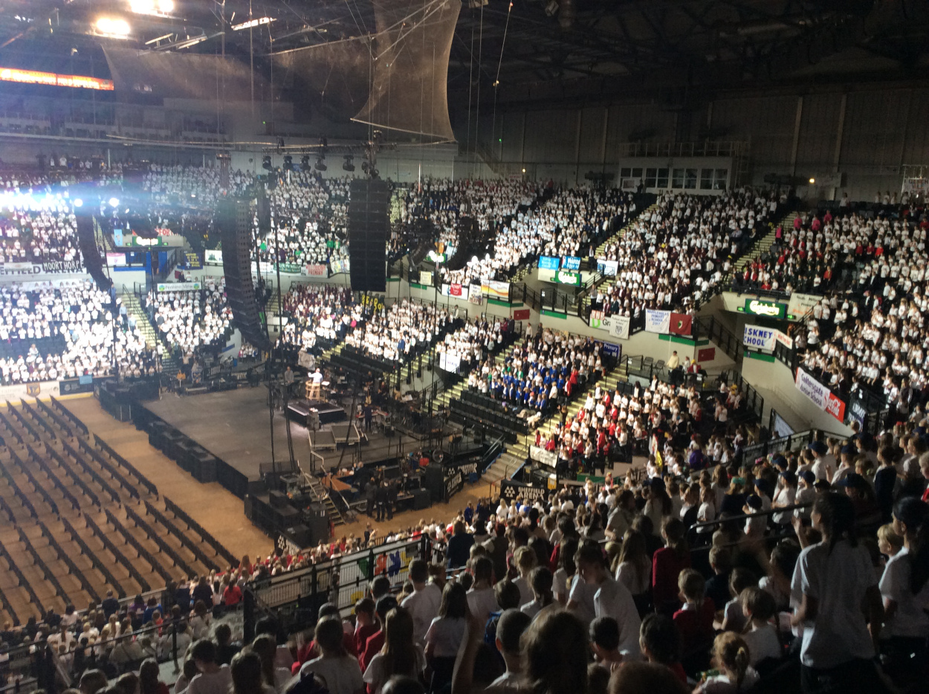 On Monday 16th January Brooke Primary participated 'Young Voices' at Sheffield Arena.
'The children had spent a lot of time learning the songs and they had a wonderful time joining in with other schools.
Artist that performed were Natalie Williams, Beatbox, Tabby Callaghan and others…..
All the children, staff and parents who attended had a fantastic time!
See the comments on our Federation Blog.
Young Voices 2016
This year's Young Voices Concert took place on 20th January 2016. We took 70 children from the Federation to Sheffield Arena where we joined with 5000 others. The artists who performed this year were Urban Strides, Laura Wright, Tom Billington and The Beatbox Collective.The children have been busy since September learning the songs. All of their hard work paid off with a wonderful show. We are extremely proud of our children for being so fantastic throughout the day.
Young Voices 2015
On Wednesday 21st January children and staff from Brooke Primary took part in Young Voices at Sheffield Motor Point Arena.
Click on the thumbnails below to see what an amazing time we had!!
Thorne Brooke Primary School took part in Young Voices on Monday 20th January 2014
Click on the thumbnails below to see what a fantastic time we had!!