F2SW Summer 1: Down On The Farm
Our topic for the first half of the summer term is 'Down On The Farm'. To engage children with the theme we will be going on a trip to Cannon Hall Farm near Barnsley. We will also link all our English and Math's activities to the theme.
ENGLISH
Within our English sessions we will read:
Farmyard Hullabaloo by Giles Andreae
Farmer Duck by Martin Waddell
Little Red Hen by Liz Pichon
Click Clack Moo by Doreen Cronin
Oliver's Vegetables by Vivian French
Our adult Led English activities will focus upon encouraging the children to write sentences. Children will be supported to spell common words such as the, to, no, go, he, she, we, me, be… correctly. They will also be encouraged to use their phonic knowledge to record new words relating to the theme.
MATHEMATICS
Within Mathematics our weekly focus will be:
Addition by counting on

Subtraction by counting back

Reading and writing numbers

2D shape and their properties

Doubling and halving

Recognising, completing and creating patterns

Measuring distance
PHONICS
Within phonics we will continue to reinforce phase 3 sounds. However, we will begin to recognize, read and write words with phase 4 sounds. These are common consonant blends at the beginning and ends of words, such as: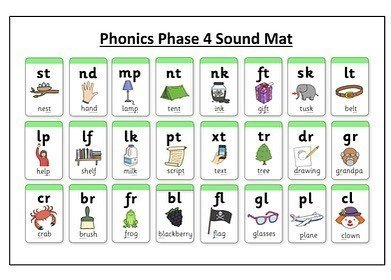 TOPIC
Our topic sessions for this half term will focus upon developing children's 'Knowledge and Understanding of the World.' They will take part in activities to help them answer questions such:
Which animals might we find on a farm?
What do we call baby farm animals?
Which foods come from the farm?
How do farm foods help us keep healthy?
To support children to answer some of these questions the 'Home Corner' will become a farm shop and the exploration table will have some unusual vegetables on display.
We hope the children enjoy getting 'Down On the Farm' and look forward to sharing your home learning projects.
Mrs Whitfield, Mrs Baxter, Mrs Long and Mrs Redmile.