Y1LM
Hello and welcome to Year 1 My name is Mr Moore and along with Miss Clegg we are the adults who will work with your children this year.
We have continued our fantastic year and I continue to look forward to seeing what else we can achieve in the next half term.
Enchanted Woodlands
We will be continue the topic Enchanted Woodlands this half term. Here we will do a lot of learning about the great outdoors and all the exciting plants and animals that live and grow in our areas and in local woodlands.
We will continue to work on our sketching and portrait skills in Art, producing still life drawings of different plants and trees. We link our art into the seasons and using this to help develop our colour mixing skills.
In Science, we will be looking at different trees and plants that grow in our area and learning about how they grow. We will do a lot of learning outside for this when the weather brightens up.
English
In the this term we will continue using our phonics to help support our spelling. We will be focusing on a range of different books linked to our topic including; Traditional Tales, Stickman, The Gruffalo and Traction Man. We will also be looking at a range of different Non-Fiction texts about Woodlands.
We will be thinking carefully about our Year 1 punctuation expectations, including finger spaces, full stops and capital letters. We will be having a big focus this term on our handwriting.
The children will be taking home spellings each week from the Year 1 Common Exception word list. It is important that they learn these words ready for their spelling tests and to use in their writing.
It is important that the children are reading every night at home. As we get closer to the Phonics test the children need to have every chance to practise their phonics skills.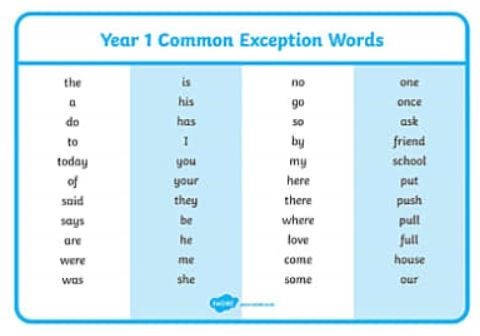 Mathematics
In Mathematics we are going to begin the year by focusing on place value, money, time and rotation
We will be working on learning our number bonds to 20 and also counting in 2s 5s and 10s.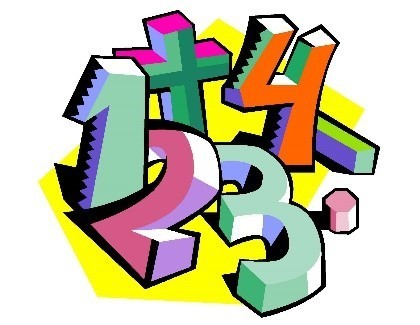 PE kit
We strongly advise that all children bring both their indoor and outdoor PE kit on a Monday morning and take it home on a Friday for washing.
Our PE days this term are Tuesday with Miss Goulter and Friday with Mr Moore.
It is important that the children have the correct kit that follows school uniform policy.
Indoor PE – Black Shorts, Plain White Top, Plain Pumps
Outdoor PE – Plain Tracksuit bottoms/joggers, Plain Top, Plain jacket/Hoody/Jumper, Trainers
Please make sure that all the children's PE kits are clearly labelled and are in a labelled bag.
Water bottles
We recommend that all children have a water bottle in school every day, so that they can keep hydrated throughout the day. We have a designated area in the classroom where we keep our water bottles and can fill them up at the water fountain in our shared area. You can purchase a school water bottle from the office or use an alternative bottle. It would be really useful if you can make sure that your child's full name is on the bottle, in case we have more than one of the same bottle.
Take a look at the slide show below to see what fun we had when we visited Forest School!!!
Thank you for taking the time to visit our class web page. We hope you have found the information above useful and continue to visit our page as it is updated throughout the coming year.
If you have any further questions or concerns about your child beginning their journey in Year 1 please do not hesitate to come and see myself or Miss Clegg.
Mr Moore