Welcome to Y2NS
We hope you has a fantastic Christmas break, enjoying time with family, playing with your toys and having a rest – we sure did!
We are extremely excited about our visit to the National Coal Mining Museum on the 16th January 2018 where we will experience what it would be like to be a coal miner.
This half term our topic is Street Detectives.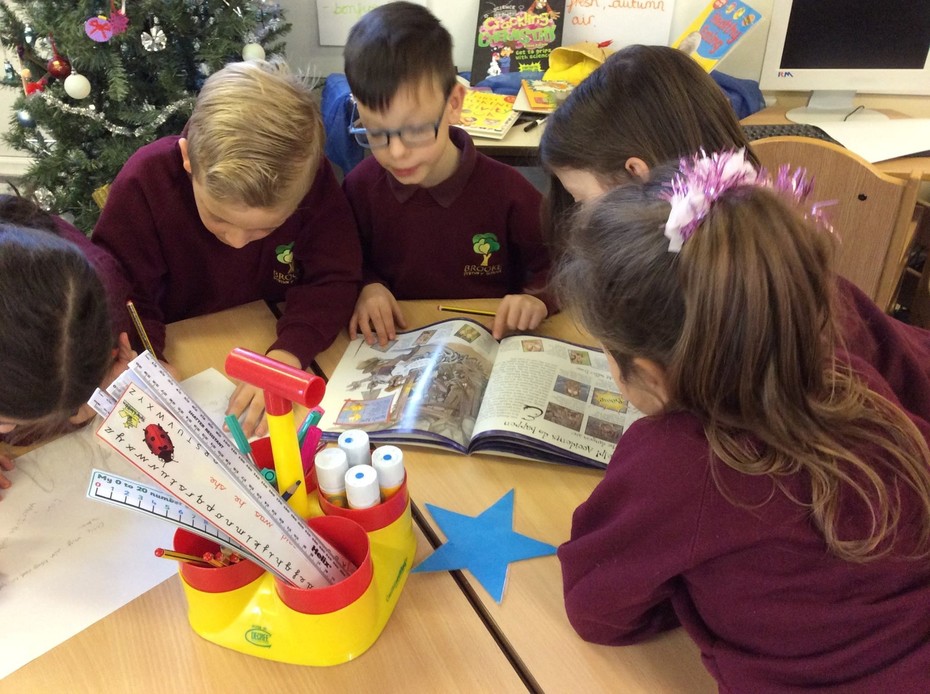 Inside our talking tub, there were lots of exciting and interesting things. The children exploded all these objects and were very inquisitive. They asked many wonder questions:
Why is coal dirty?
Where can coal be found?
How do people get underground?
What county do we live in?
How old do you have to be to work in a coal mine?
Why do our bodies grow?
Reading
As a class this half term we will be reading 'You Wouldn't Want to be a Victorian Miner' by John Malan​, 'Boy of the Deeps' by Ian Wallace ​whilst also looking at documentaries of the miner's strike.
Every child will also take part in a Guided Reading session every week with Miss Saul and Mrs Harhoff, where they will read a different text to their individual reading book. Children will also take part in a range of reading activities including enjoying books in our own reading area.
The children will also be exploring our library and selecting their own book to read for pleasure. The children will have a designated library day for them to return and change their books, our library day is Tuesday.
It would be beneficial to developing your child's love of reading if you could find just five minutes several times a week, more if you can, to listen to your child read then ask them questions about the book and recording a comment in their reading record diary. When books are ready to be changed please put them in the 'finished books' box.
English
In English this half term we will be learning to write a diary entry based on our knowledge and experience of going down a coal mine.
Mathematics
In Mathematics we are going to explore statistics, multiplication and division.
Mental Mathematics
Every day each child will take part in our Learn Its challenge. These will be sent home with homework so the children can practise at home.
Times Tables
Knowing the times tables to at least 12 x 12 from memory helps us with our written and mental calculations. Therefore throughout the year we will be memorising the times tables too, but it would be fantastic if you could also support your children to learn these at home. We will begin learning the 2's, 5's and 10 times tables.
Science
In Science we will looking at animal offsprings, explore the human life cycle and investigate what living things need to survive.
Computing
This half term we will be revisiting how to insert photographs we have taken onto a word document.
Homework and Spellings
Homework is given out every Thursday and is to be returned by the following Wednesday. House Points are awarded to any children who return their homework on time.
The homework set will usually be aimed at consolidating what we have been learning that week in English and Mathematics, so it is very important that it is completed.
Spellings that the children need to learn are also attached to the homework on a Thursday. It is important that the children practise these so they can use them in their writing. The children will also have a spelling test on these every Wednesday morning.
PE kit
Our PE days are Monday and Wednesday. We strongly advise that all children bring both their indoor and outdoor PE kit on a Monday morning and take it home on a Friday for washing. Please ensure PE kit is labelled with your child's full name.
Water bottles
We recommend that all children have a water bottle in school every day, so that they can keep hydrated throughout the day. We have a designated area in the classroom where we keep our water bottles and can fill them up at the water fountain during break and lunch time. You can purchase a school water bottle from the office or use an alternative bottle. It would be really useful if you can make sure that your child's full name is on the bottle, in case we have more than one of the same bottle.
Please also look on our Facebook page for weekly updates.
Thank you!
Miss Saul and Mrs Harhoff