Outdoor Classroom
At Brooke we have been fortunate in acquiring a new outdoor classroom. This provides a covered area for outdoor study and offers some protection from the elements. I also plan to have an eco-friendly power source installed at a later date, this will be driven by a wind turbine and solar panel.
The structure was installed by www.hideouthouse.com.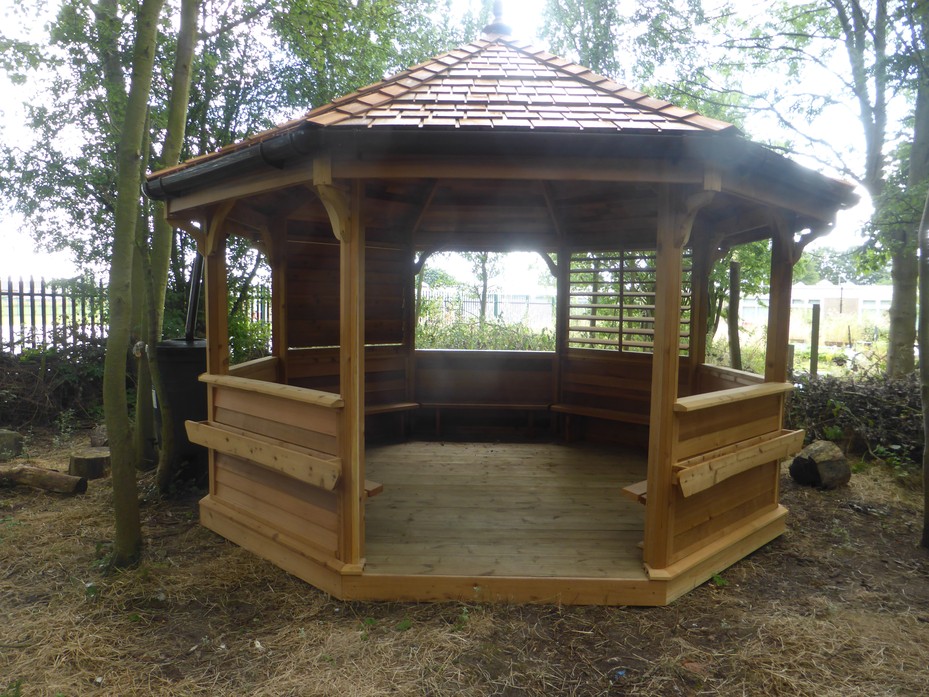 Forest Schools in the outdoor classroom making wind catchers.