Y5ML
Hello and Welcome to Year 5
With Mrs Brady and Miss Dennis
English
In English we will be reading the book 'Pig Heart Boy' by Malorie Blackman. We will be using book to create some imaginative pieces of writing along with some non-fiction pieces and poetry.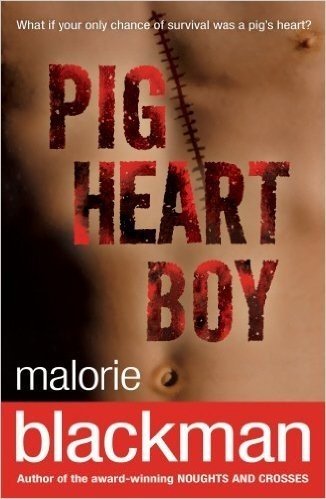 Mathematics
In mathematics we will be continuing to practise our mental calculation skills along with our times tables. The other areas of maths we will cover are area and perimeter, fractions, decimals and percentages and angles.
Reading
Every child will take part in shared reading session daily with Mrs Brady, where the children listen to me read the class book, whilst they are answering questions and making predictions about the story. Children will have the opportunity to read a book one-to-one with Miss Dennis, as well as being supported in reading and spelling Y5 & Y6 Statutory spellings. The children will also be given the chance to visit the library to change their book and explore different book genres every Tuesday afternoon.
Topic (Science & History)
In the spring term, our topic is called
'DEM BONES, DEM BONES!'
During our topic lessons, we will be learning about the circulatory systems, digestive system, healthy lifestyles, human bones and eyes. We will also learn about the Stone Age to Iron Age era of history.
PE kit
Every week children take part in two PE lessons. Our PE sessions take place on a Thursday afternoon and Swimming is continuing on a Monday morning until 4th February. We strongly advise that all children bring both their indoor and outdoor PE kit on a Monday morning and take it home on a Friday for washing.
Spellings/Homework
The children will be given new spellings every Thursday. These spellings will be tested the following Thursday. It is important that the children practise their spellings, so they can use them in their writing. Children will also receive a variety of homework including maths, English and theme work. The children must give their homework a go, as this is compulsory. The topic menu is optional. Children need to make sure their homework book is back in school on a Tuesday to ensure it is marked.
Water bottles
We recommend that all children have a water bottle in school every day, so that they can keep hydrated throughout the day. We have a designated area in the classroom where we keep our water bottles so we have easy access to them and can fill them up at the water fountain in our shared area, at appropriate times. You can purchase a school water bottle from the office or use an alternative bottle. It would be really useful if you can make sure that your child's full name is on the bottle, in case we have more than one of the same bottle.
Fruit for break time
We would also like to remind you that the children are more than welcome to bring their own fruit for break time. However, we must stress that they can only bring fruit, as we are a healthy school.
Thank you for your support. There will be a parents' evenings in February, but please feel free to come and see us if you have a concern.
Mrs Brady & Miss Dennis